Launching his brand in 2006, Tom Ford expertise includes products in menswear, women's wear, accessories and fashion eyewear which he has excelled in incredibly. His simple and refined designs have attracted hundreds and thousands of supporters.
The Tom Ford spectacles are comfortable, practical yet luxurious and durable, which has added to its success. The Tom Ford glasses and sunglasses collections are incredibly popular and have been the choice of several celebrities, including Scarlett Johansson, Rita Ora, Eva Longoria, Brad Pitt, Miley Cyrus, Ryan Reynolds, Jennifer Lawrence or Kate Upton.
Style & Quality for Your Eyes
The excellence in the quality and manufacturing process are incredibly reliable due to the extremely strict quality control. They are produced in such a way that it increases the accuracy of vision protection and correction. Tom Ford frames look and feel fantastic and are most definitely made to last, making them a great investment for your eyes.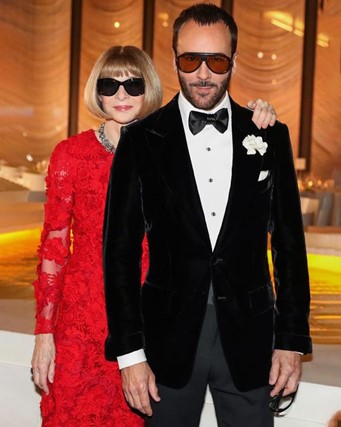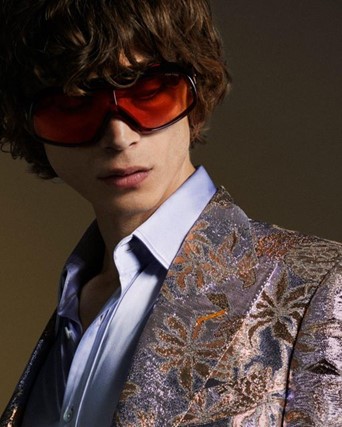 Tom Ford Glasses
The stylish Tom Ford eyewear range is original and contemporary, with a key focus on details. If you appreciate quality and love classic shapes but want a modern twist, this the perfect choice for you. Tom Ford glasses frames look and feel fantastic and are most definitely made to last, making them a great investment for your eyes.
Tom Ford Prescription Sunglasses
Seductive and provocative, the Tom Ford sunglasses are for men and women who are confident and are not afraid to show their sensuous sides. Find your inner femme fatale in the form of an oversized, cat-eye frame or let your macho side shine through in pair of aviator shape frames. All Tom Ford frames are available with prescription lenses.
Why Tom Ford glasses?
Tom Ford eyeglasses are beloved for their timeless design and their masterful fusion of vintage glamor with modern sophistication. Each pair of Tom Ford sunglasses and reading glasses is made in Italy using top-quality materials and meticulous attention to detail. A subtle "T" along the hinges and "TOM FORD" printed on the earpieces make every pair recognizable as an original pair of Tom Ford eyeglasses.
Tom Ford glasses also cater to a wide range of vision needs. You'll find Tom Ford sunglasses, Tom Ford reading glasses and Tom Ford prescription glasses in stock at our Dungannon, Portadown & Lurgan stores
How to style Tom Ford glasses
If you are ready to start shopping for some shades but feel overwhelmed by all the different styles available, you can start by narrowing your choices based on frame size or shape. Choosing the right pair of Tom Ford glasses depends a lot on your taste and the look you want.
A significant first step to finding the best pair for you is determining what style complements your shape of face;
Heart-shaped or long, narrow face – Look for Tom Ford women's cat-eye glasses and Tom Ford women's round glasses. Frames that are wider near the bottom also work well, as do rimless frames.
Square-shaped face – Tom Ford glasses in an oval shape — frames that are wider than they are deep — may be the right choice for you.
Round face with full cheeks – Your best bet is a pair of Tom Ford wide glasses with rectangular frames.
Oval face – You can pull off pretty much any shape or size of Tom Ford frames.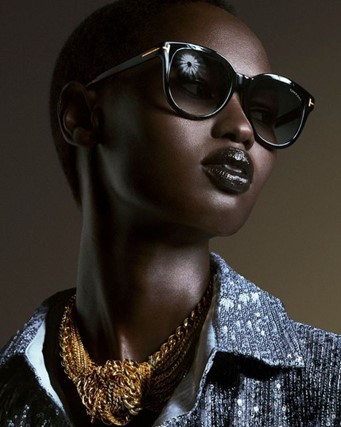 The same guidance is generally given to men, too. However, keep in mind that every person's face and style is unique. Deciding which glasses are best for you is a matter of personal taste and opinion, as well as matching your unique personality and style. Whether you want to appear sophisticated, fun-loving, youthful, conservative or style-conscious, the right eyewear can help you shape how you are perceived. Come in and speak to our specialists who will help advise you on the best shapes for your face and personality.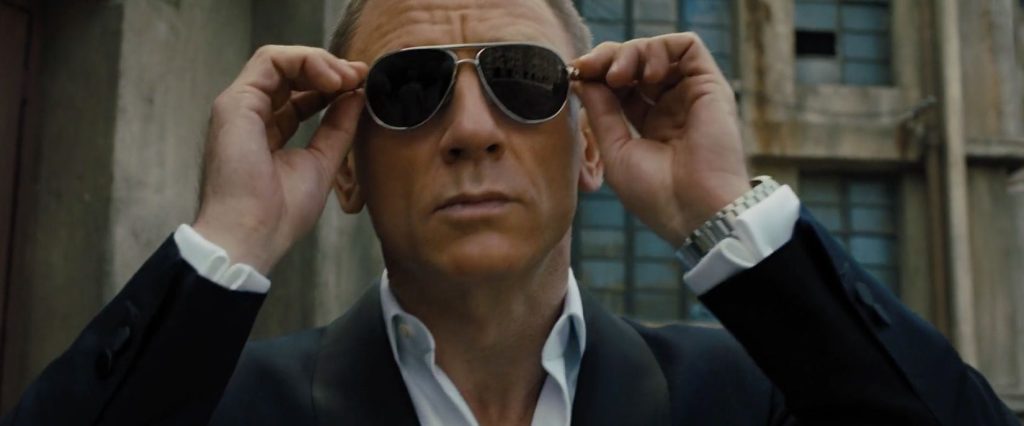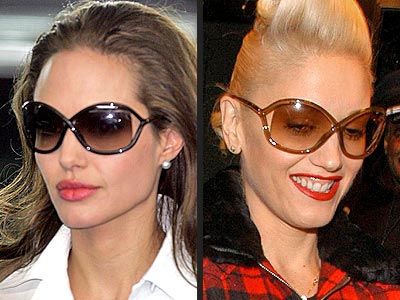 Popular styles for Tom Ford eyeglasses
If you'd rather select a pair of Tom Ford glasses based on celebrity trends and brand bestsellers, consider the following (you'll find several models favoured by the fictional secret agent, James Bond!):
Tom Ford Whitney glasses, rocked by Gwen Stefani and Angelina Jolie
Tom Ford Jennifer sunglasses, worn by Jennifer Aniston in the film "The Bounty Hunter"
Tom Ford Whyat sunglasses, favoured by Sofia Richie
Tom Ford cat-eye optical frame eyeglasses, worn by Scarlett Johansson
Tom Ford Snowdon (James Bond wore the tinted version in the 007 film series)
Tom Ford Marko aviator glasses, worn by actor Daniel Craig in the James Bond movie "Skyfall"
Tom Ford Henry glasses, worn by actor Daniel Craig in the James Bond movie "Spectre"