Entourage of 7 is luxury eyewear based in Los Angeles and influenced by the city in which it originates. In the City of Angels – an ever-changing multicultural melting pot, they find joy in pushing forward, constantly reminding ourselves to always be courageously creative. They aim to design beautiful spectacles for our rockers and rollers, lovers and sinners at Venice Beach – the birthplace of Entourage of 7.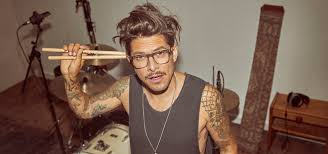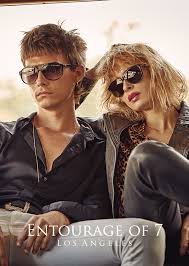 They base our design philosophy on the heritage of Los Angeles eyewear – but not stopping there;
Entourage of 7 are always keeping their eyes and mind open to new ideas.
Their glasses are manufactured in Japan and Denmark. A great mix of tradition and cutting-edge technology ensures a constant flow of creative ideas pushing our designs to new limits.
From classic Japanese hinges with double rivets hammered into acetate frames to laser cut aluminium alloys and titanium, honouring both the vintage traditions and embrace progress. Just like Los Angeles is constantly changing – and so are Entourage of 7!
What does Entourage of 7 mean?
7 – this Lucky number was also the number of members at the founding meeting of the company. 7 industry insiders deciding to follow their intuition and dreams by starting their own eyewear brand. Founder Jakob Talbo is, to this day, still the head of design at Entourage of 7.
In 2013, Entourage of 7 became a part of Bellinger House – not only a strategic decision for the brand, but more than that, the result of a longtime friendship between Malene and Claus Bellinger and Jakob Talbo.